About Craig
&
General Information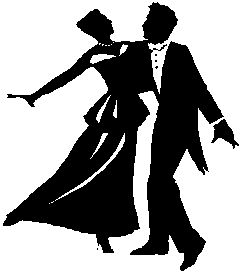 Types of Dancing Instruction Offered:
All instruction is taught by myself, an accredited instructor and judge, certified by the C.D.T.A. and I.D.T.A. and are members of the World Dance Council (WDC).
The main focus of instruction is on the International/World Standard Ballroom and Latin dances. There are 5 standard dances in the Ballroom division: Waltz, Tango, Viennese Waltz, Foxtrot, and Quickstep. There are 5 dances in the Latin division: Cha Cha Cha, Samba, Rumba, Paso Doble, and Jive. Instruction is available for all to enjoy at all levels: young and old, beginner to advanced, social dancer to competitor.
For those who enjoy some of the American Style and Social Style dances, instruction can be offered in such dances as the Merengue and Mambo, as well as others.
Group Classes:
Group Classes are usually held in several week-long sessions and pre-registration is sometimes required. Group Classes can range from a fun-general variety lesson, to a medal exam class. The specific type of group class is generally advertised ahead of time and information is given about pre-registration, if necessary. When pre-registration is suggested, it would be advised to register early to ensure your space in the class. Some classes/programmes are progressive in nature, and sometimes a pre-requisite and/or evaluation from the instructor may be
necessary to enroll for the next advanced class. Some classes may be "open", where anyone can drop-in.
Group classes are an essential part of learning. Although a group class is not a private lesson, we aim to give as much personal attention as possible.
No partner? Not a problem! Most of the group classes welcome all singles and couples and are a great way to make new friends, socialize, and have fun.
Private Lessons:
Private lessons are also available to those who prefer one-on-one and personalized instruction. These are reserved by appointment only and are essential for those who wish to excel on their dancing path.
Semi-Private Lessons:
These are great for smaller groups of people such as wedding parties or a group of friends. These lessons can be customized to your needs and are by appointment only.
Special Workshops:
Workshops are an intensive classe with a usual duration of a few hours. The focus is usually on a specific dance or a certain type of dance technique. Pre-registration is sometimes required. Pre-requisites may also be required.
Teaching Locations:
I can be found teaching at various dance studios and clubs throughout the Greater Toronto Area, it's suburbs, and even beyond.
For a location near you, please contact me.
New to Dancing? What to Wear/Shoes:
Be sure to wear comfortable clothing so you can move with ease. Dress does not have to be formal.
Shoes for the lady should be a small heel and for the man a leather-soled shoe would be recommended. Running shoes are not recommended. It would be a consideration as
a student progresses to purchase appropriate dance shoes. You may be asked to change into shoes for dancing before stepping onto the dance floor.
Please remember your hygiene as you will be in close proximity with a partner.
Fees/Rates/Methods of Payment:
Visa, Mastercard, or Paypal are accepted. Sorry, credit cards are not accepted on-line - only via phone or in-person.
General rates are listed below. Please check rates for a specific teaching location.
Rates and Fees are Subject to Change.
Single Group Class (One Hour or 45 Minute): $15.00 to $20.00/person
Double Group Class (Two Hours or 90 Minutes): If applicable
Group Class Sessions: Priced Accordingly
Drop-in Fee: If applicable
Semi-Private:
$22.00/person (3-5 people)
$15.00/person (6-9 people)
$10.00/person (10 or more people)
Private: $85.00 (single or couple)
* Private & Semi-Private Lessons are 55 minutes in duration.
* 30-Minute Private Lessons may be available, upon request.
* A deposit or full amount is required to book all Private and Semi-Private Lessons.
Cancellations and Refunds:
For Pre-Registered Group Classes: No refunds or credits will be issued after the first week of classes. Students may attend a lesson in another class to make up a missed class. All missed classes must be made up by the end of the group's session period.
Special Workshops: Cancellations can be made up to 48 hours in advance.
Semi-Private or Private Lessons: These must be cancelled at least 48 hours in advance or regular rate will be charged.





Click Here to Return to the
Previous Page
Click Here to Return to the
Home Page