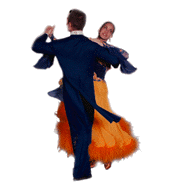 Craig Hanlin


Welcome to my Website !
* Due to personal family matters for the past few years, my availability has been limited. *

* Thank you for your understanding - this will not be permanent. *

This is the Home Page
To Enter:
Please Click one of the Following Links:
International
Ballroom and Latin Dancing
Medium and Spiritual Advisor

Be sure to check back regularly for the latest news and updates.