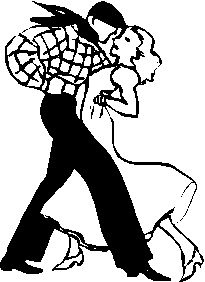 Dance-Related Websites, Contacts
&
Other Helpful Information:
Below is a list of helpful dance-related websites, locations and contact information. Be sure to check back periodically, as new information is always being updated.
Dance Plus
22 A Dorchester Avenue
Toronto, ON M8Z 4W3
416-251-5998
Toll-Free Number: 888-844-4122
Email: Info@danceplus.com
Website:
http://www.danceplus.com
Dance Plus is a leading supplier throughout North America and the world, carrying dance shoes, music, videos, technique books, and much more dance-related materials.
You can stop by their shoppe, try on shoes, listen to the latest music CD's, and check-out dance videos. You can also order on-line, or by phone.
Competitions, Studios, Clubs, Etc.
World Dance News/Events and Competition Calendar:
http://www.dancesport.uk.com/
The
Blackpool
Festival
http://www.blackpooldancefestival.net/
Ballroom Dancing Directory
http://www.ballroomdancingdirectory.com/index.php
Anna's Dance Centre
International Ballroom and Latin Dancing
622
Bloor Street
,
W.
Toronto
,
ON
M6G 1 K7
Two levels of hard-wood dance floors. A land-mark dance studio in the
Toronto
area for over 30 years.
Near
Bathurst
Subway Station. Between Palmerston and Euclid, north side of street.
Plenty of street parking and public parking lots.



Popi Spyridis


Former Amateur Latin Champion
Group, Classes, Privates
Certified Zumba Instructor
In the Greater Toronto Area

Contact Popi for more information, locations and availability - or visit her website:


Email:

danceclasstoronto@yahoo.com
Phone: 416-836-5956
Website: www.danceclasstoronto.com


Click Here to Return to the
Previous Page
Click Here to Return to the
Home Page