About Craig:
An ordained minister in the Order of Melchizedek, Craig is a Medium/Spiritualist/Psychic, a clairvoyant/clairaudient, and is an avid astrologer and tarot specialist. With over 15 years of experience, he has studied various areas of the new age spiritual sciences, including metaphysics, dream interpretation, and psychology. He utilizes whichever tool is necessary to provide a spiritual, but psychological approach in guiding others in personal readings.
Craig is well known throughout the Western New York and Southern Ontario areas as a participant in various Psychic, New Age and Holistic Fairs, and can also be found teaching, lecturing, and conducting seminars. He has made appearances on television and radio programmes.
Phone Readings:
Phone Readings work basically the same as an in-person reading.
The process is pretty simple:
- Email or call me and let's set up a time.
- Decide on how much time you need: Readings are either 15 or 30 minutes long.
- You pay for the reading in advance through

Visa, Mastercard, or Paypal.


- Sorry - for security, credit cards are not accepted on-line - only by phone or in person.
Through Paypal (On-Line):
-

Paypal

is a simple and secure website that makes payments easy.
- It is not necessary for you to have a

Paypal

account, but if you don't all ready have one, you can easily set one up:

http://www.paypal.com/
- You can either send the payment to me through

Paypal

or I can send a bill request to you from

Paypal

via email. - The email instructions will easily explain how to make the payment.
- It takes very little time to clear through

Paypal

once payment is sent.
- When it is time for your phone reading, I can call you/vice versa - OR - try using

Skype.
-
Note: Make sure to ask for my

Paypal

account name and my

Skype

name (if using).

And: Prices for Phone Readings are now $5.00 off regular price!
- 15-Minute Reading: $45.00
- 30-Minute Reading: $75.00
For more information or appointments, please contact me:


craigshanlin@yahoo.com
Home Parties:
Yes, it is possible that I can travel to your towne, based on my availability.
Home Parties are usually for 4 or more people and require a small deposit to book.
Cancellations must be made 7 days prior to the booking date.

Available Options:
- Private 15 or 30 Minute Readings
- Message Service: Requires a minimum of 10 people $20.00/person. 15 or more people: $15.00/person.
(Private Readings may also be available, before or after the Message Service.)
- Special Incentive for the Host/Hostess: Book 6 or more people for 5, 30-Minute Readings, and receive a free 15-Minute reading for yourself!

Please contact me for more information or if you have any questions.

craigshanlin@yahoo.com
Local Appointments:
Private one-on-one appointments are booked for readings in the Buffalo and Toronto areas, based on availability. I can generally travel to your home/location within the immediate area. Contact me for an appointment and availability.
Prices for Readings:
These are general guidelines for private appointments and Psychic Fairs. Rates are subject to change.
15-Minute Reading: $45.00 to $50.00
30-Minute Reading: $70.00 to $80.00
Recorded Readings/Notes:
Recording a reading can be very helpful. If you would like a recorded reading, please have your smartphone or cellphone handy, and ready to go before the reading begins (for courtesy, please turn off phone ringer before the reading starts). It is also helpful to take notes/write down anything important, during a reading. Keep in mind, I will usually NOT remember what was said during a reading, after it is finished.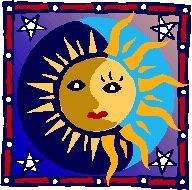 Click Here to Return to the
Previous Page
Click Here to Return to the
Home Page