Upcoming Psychic Fairs
and
Personal Appearances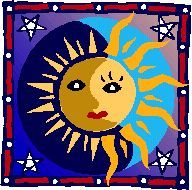 Upcoming Fairs:
* Buffalo, New York: Annual End of Summer Fair: August 24th and 25th, 2013 *
Hearthstone Manor Dick Road Cheektowaga, NY

General Fair Hours:
Saturday: 11 a.m. to 8 p.m. Sunday: 11 a.m. to 6 p.m.
Admission: $5.00 to $7.00 at the door (good for both days)


Fairs Organized by: Evolving Essence East/Pretty Rox of
Buffalo
- W.N.Y's Favourite Psychic Fair
Please remember: Private readings at the fairs are on a first-come basis, unless an appointment is made ahead of time. Please contact me ahead of time for an appointment, or be sure to arrive early and sign in to avoid long waits.
Appointments:
craigshanlin@yahoo.com
Click Here to Return to the
Previous Page
Click Here to Return to the
Home Page