Upcoming Psychic Fairs
and
Personal Appearances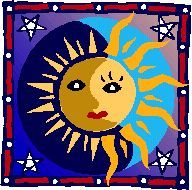 Upcoming Fairs and Events:

* UPCOMING FAIRS *


* Buffalo, New York: *
Annual Summer Fair
Airport Holiday Inn - Genesee Street - Cheektowaga, NY
August 19th and 29th, 2017
General Fair Hours: Saturday 11 a.m. to 8 p.m. Sunday 11 a.m. to 6 p.m.

Please remember: Private readings at the fairs are on a first-come basis, unless an appointment is made ahead of time. Please contact me for an appointment, or be sure to arrive early and sign in to avoid long waits.
Appointments:
craigshanlin@yahoo.com
* UPCOMING EVENTS *


Click Here to Return to the
Previous Page
Click Here to Return to the
Home Page