Upcoming Psychic Fairs
and
Personal Appearances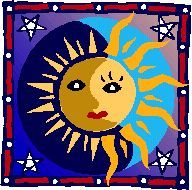 Upcoming Fairs and Events:
* Buffalo, New York: *

Annual 3-Day Fair: January 20th, 21st, and 22nd, 2017
Friday: 12 pm to 8 pm Saturday: 11 pm to 8 pm Sunday: 11 pm to 6 pm
- Free Lectures & Early Bird Special on Friday -
* New Location *
Airport Holiday Inn - 4600 Genesse Street - Cheektowaga, NY

This circuit is the SAME, ORIGINAL fair that has been organizing and holding these venues for the past 27 years at the former Hearthstone Manor.
Although some names you may remember, "W.N.Y's Favorite Psychic Fair", or
"Evolving Essence/Pretty Rox" - there is a new name:
Look for: "Experience Psychic Fair"
I am proud to be a part of this group - for nearly 20 years!

General Fair Hours:
Saturday: 11 a.m. to 8 p.m. Sunday: 11 a.m. to 6 p.m.
Admission: $7.00 at the door (good for both days)
Free Lectures (T.B.A.)

WNY Fairs Organized by: Evolving Essence East/Pretty Rox of
Buffalo/
W.N.Y's Favourite Psychic Fair
New Name: "Experience Psychic Fair
"
Please remember: Private readings at the fairs are on a first-come basis, unless an appointment is made ahead of time. Please contact me for an appointment, or be sure to arrive early and sign in to avoid long waits.
Appointments:
craigshanlin@yahoo.com
Click Here to Return to the
Previous Page
Click Here to Return to the
Home Page